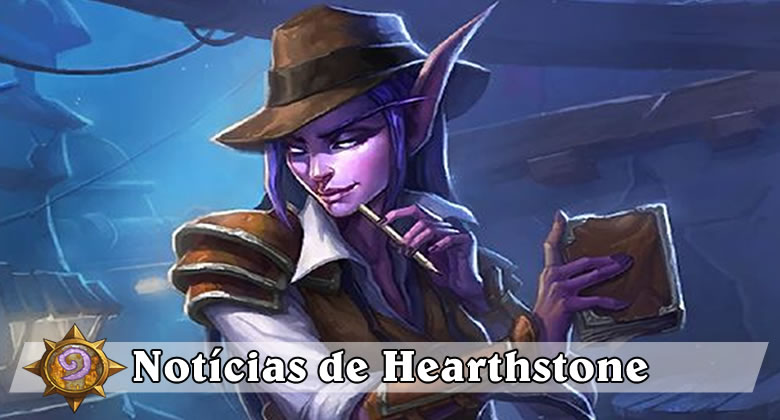 Nerfs chegam no próximo dia 18!
Olá pessoal! Foi anunciado que as mudanças no jogo serão aplicadas no próximo dia 18. Lembrando mais uma vez, as mudanças serão:
[Bagata] – Passa a custar quatro de mana, antes era três.
[Avivar] – Você receberá um a mais de mana no turno, antes era dois.
[Machado de Guerra Abrasador] – Teve o custo aumentado para três, ao invés de dois.
[Líder Guerreiro Murloc] – Dá +2 de Ataque aos outros Murlocs, ao invés de +2/+1.
[Peste Incontrolável] – Passa a custar seis de mana, ao invés de cinco.
We've got some news for you! Update 9.1 will be releasing on Sept. 18th. Learn more about what's included here: https://t.co/TIAGjgqEaH pic.twitter.com/lrMIU678Wd

— Hearthstone (@PlayHearthstone) 13 de setembro de 2017
[blizzardquote author="Daxxarri" link="The blue tracker link" source="https://us.battle.net/forums/en/hearthstone/topic/20759046395″]In the recent Upcoming Balance Changes – Update 9.1 blog, we discussed the details and philosophy behind balance updates that are coming to several Hearthstone cards:
Innervate – Now reads: Gain 1 Mana Crystal this turn only. (Down from 2)
Fiery War Axe – Now costs 3 mana. (Up from 2)
Hex – Now costs 4 mana. (Up from 3)
Murloc Warleader – Now reads: Your other Murlocs have +2 Attack. (Down from +2 Attack, +1 Health)
Spreading Plague – Now costs 6 mana. (Up from 5)
This patch is currently targeted for September 18th PDT. Please note that updates for mobile devices may take a few additional hours to propagate.
Once these card changes are live, players will be able to disenchant cards that are not Basic (Murloc Warleader and Spreading Plague) for their full Arcane Dust value for two weeks. Basic cards cannot be disenchanted and will not be available for an Arcane Dust refund.[/blizzardquote]