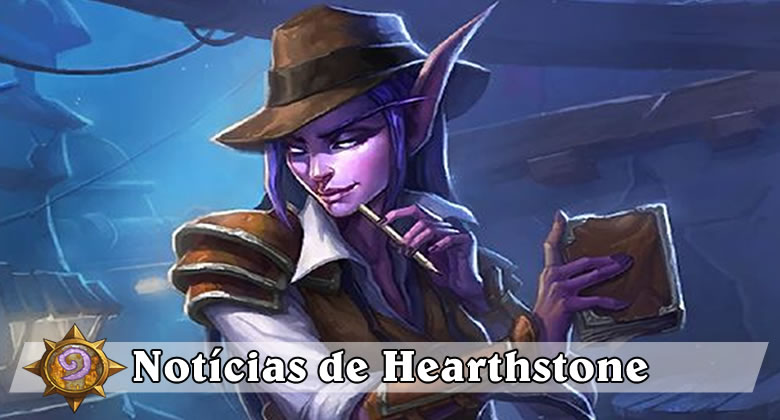 Celebrações do ano do Corvo começam em Hearthstone
O Ano do Corvo está prestes a começar, no mês de Abril, com o lançamento de "O Bosque das Bruxas" abrindo as novas expansões. E é claro que as novidades e agrados não param por aí.
Teremos uma "festa", a partir de 26 de Março, onde todas as missões diárias completadas te darão pacotes! Sim, isso mesmo, gold + pacotes! Os packs serão das expansões: Jornada a Un'Goro, Cavaleiros do Trono de Gelo, Kobolds e Catacumbas, e até mesmo de O Bosque das Bruxas, sendo que estes só poderão ser abertos após seu lançamento. Esta festa maravilhosa termina no dia 09 de abril, participe e garanta mais cartinhas para a sua coleção!
Um detalhe é que a missões que podem ser completadas com amigos estarão desativadas neste período, retornando assim que o evento terminar.
Dia 26 de Março, as 15h, teremos a live de revelação das cartas novas da expansão, não percam!
[blizzardquote author="Blizzard Entertainment" source="https://playhearthstone.com/en-us/blog/21634714″]
New Year of the Raven Celebration
Celebraven
To ring in the coming Hearthstone Year, we're throwing a New Year of the Raven party! Every time you complete a daily quest*, you'll also be awarded a card pack. These packs can be from Journey to Un'Goro, Knights of the Frozen Throne, Kobolds & Catacombs, or even The Witchwood! You can tear open The Witchwood card packs after the expansion goes live in April.
The party starts on March 26 at 11:59 p.m. PDT and lasts until April 9 at 11:59 PDT, so don't be late!
Speaking of The Witchwood, the card reveal livestream begins March 26 at 11:00 am PDT! Bear witness to spooky new cards, LIVE!
*The Play a Friend quest will be disabled for the course of the event, but will return after it's over.
[/blizzardquote]