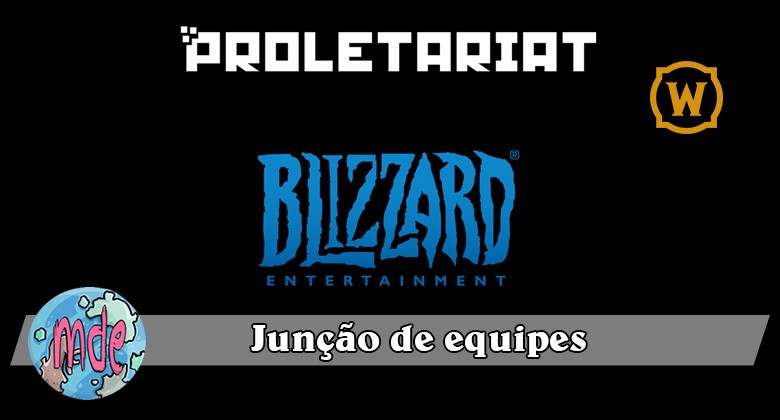 Estúdio Proletariart fará parte da equipe de World of Warcraft
No último dia 1 a Blizzard Entertainment anunciou a aquisição de Proletariat. A equipe do estúdio será integrada ao projeto de World of Warcraft. Lembrando que WoW vai lançar uma nova expansão, e com esse acréscimo à equipe deve trazer ainda mais conteúdo para o jogo.
A junção das equipes teve início em maio deste ano, sendo que sua integração completa à Blizzard acontecerá nos próximos meses. "Parte importante do processo de cuidar dos nossos jogadores é também cuidar dos nossos times – garantindo que eles tenham os recursos necessários para produzir experiências que nossa comunidade irá amar, enquanto fornecemos também espaço para que eles possam explorar ainda mais oportunidades criativas dentro de seus projetos. O Proletariat é perfeito para apoiar a missão da Blizzard em trazer conteúdo de qualidade para nossos jogadores com mais frequência." disse Mike Ybarra, presidente da Blizzard Entertainment.
Seth Sivak, CEO e cofundador do Proletariat disse que a equipe Proletariart está feliz de se juntar à Blizzard Entertainment, sendo World of Warcraft considerado por eles como um dos jogos mais influentes já produzidos.
Sobre o Proletariat
A fundação do estúdio foi em 2012, realizada por veteranos da indústria, de empresas como Insomniac, Harmonix e Turbine. Sendo assim, a equipe têm grande experiência na construção de jogos MMORPGs, incluindo antigos líderes de design de Asheron's Call, Lord of the Rings Online, e Dungeons & Dragons Online, entre outros. O time de Proletariat operou jogos online por quase uma década.